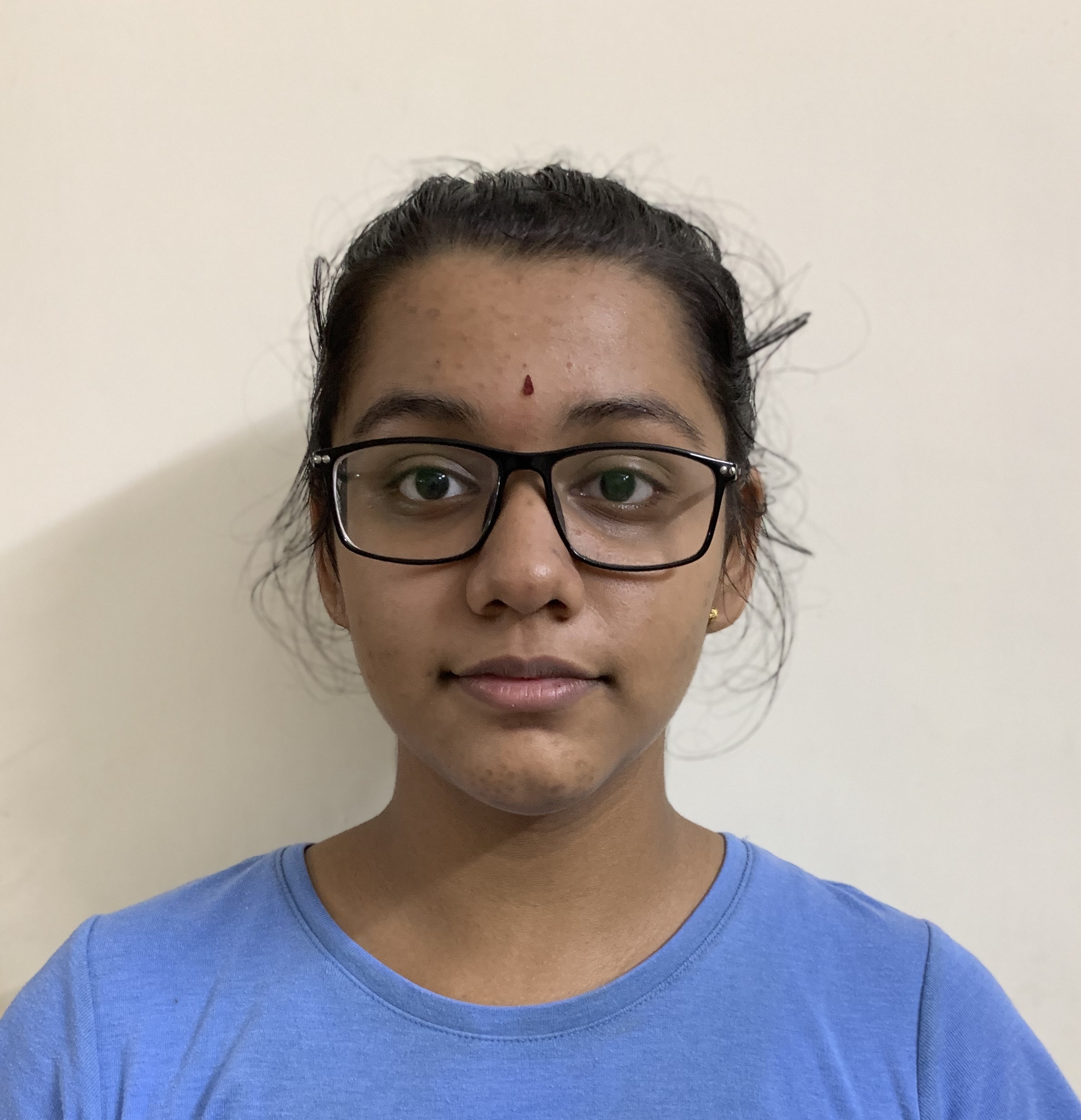 Suprithi S - Delhi University - New Delhi
Having taken up commerce with math in 11th and 12th, the BAP course helped me to apply my theoretical knowledge practically, albeit with the enhanced understanding gained from the study material provided. Learning new skills is the norm of the day and this particular course is highly useful for anybody wanting to pursue a career in finance and accounting..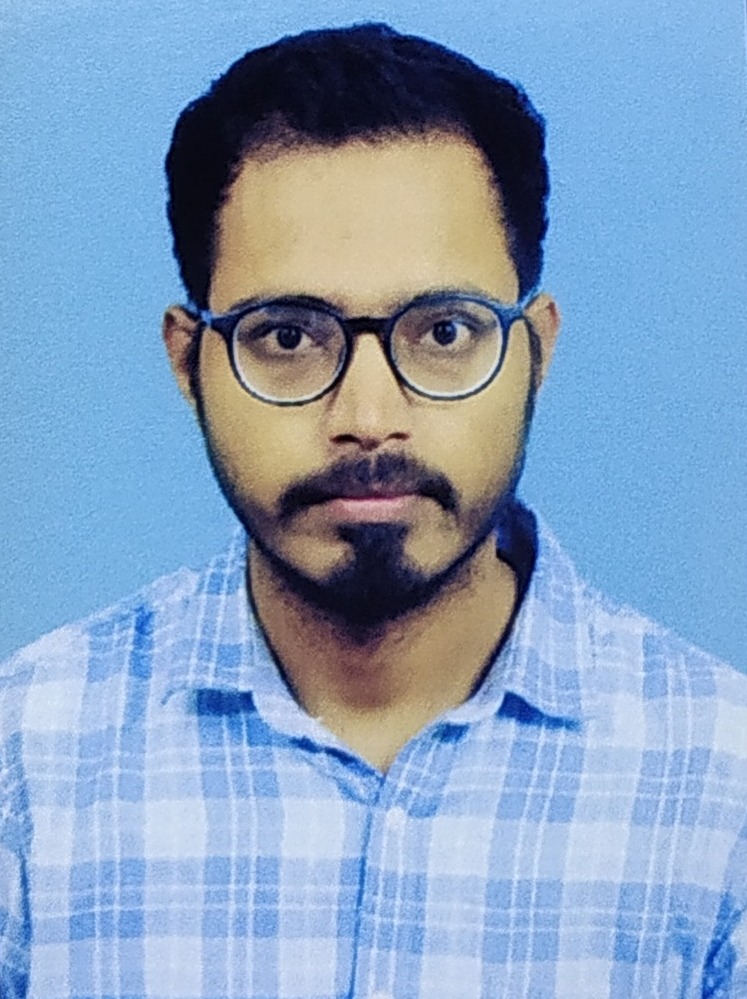 Randhir Kumar Singh - Calcutta University - Kolkata
Thank you so much for upgrading my knowledge in accounting. It is a well organized. This course has really boosted my confidence in accounting. Thank you Arthavidhya..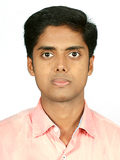 Nidish Sebastian - MBA , Christ University - Bangalore
It has been a truly invaluable learning experience for me. A course that really helps students to learn at their own pace. Very informative, really made me think about possible scenarios, particularly in the workplace! Great Course!.
Harini - SDNB Vaishnav College For Women
I got through in Accenture interview. They asked questions like components of invoice, details of cheque, journal entries. In arthavidhya, we prepared lot of invoice, cheques so it easy to crack those questions. Through Arthavidhya, we became familiar to working in business environment.".
Mayank Agrawal - Marathwada Mitra Mandal's College of Commerce - Pune
Being a Second Year BCOM Student i did not get this kind of knowledge by paying a huge amount. But the knowledge given by ArthaVidhya by sitting at home is very useful. Thank you ArthaVidhya..
Dr. M. Pitchaimani - Vice Principal, Dean of Commerce & Management - Srimad Andavan Arts and Science College - Trichy
The course is practical and helps them to acquire the real knowledge about the accounting methods in corporate sector. The moderate system helps to clarify their doubts immediately through the faculties available in the on line chat. This is a new and interesting experience for them to involve to work practically in an imaginary company created by them. I personally thank you and your organisation for providing this opportunity to my students..
Vatsal Shah - Jai Hind College - Mumbai
I really liked the course as i had to make a company and then i was suppose to run the company with many transactions. It was a real life experience that what we have to do in practical life. Starting from the base of arranging the capital, referring documents like memorandum of association and articles of association , certain rules and regulations, then how to transact, how the actual business function's from one department to another. I learnt many things of TIN, TAN, CIN, SERVICE TAX NUMBER as well as VAT or any other indirect tax levied and bank reconciliation statement. Also the ArthaVidhya team is helpful, whenever there was any query i always asked on the chat and i used to get immediate reply for my query..
Ayyoob A - Government Arts and Science College - Mankada, Kerala
According to my opinion "our decisions define our personality. so, try to make better decisions in your life". While doing the process one by one it reflects the right decision is made by me. And I have a request to you 'try to popularize this course all over the country, because it will reduce the anxiety of the candidates or students who are attending the interview or has no idea about their future work. It will also help the existing employees to get trained and become efficient in doing transactions..
Mary Reshma Henry - The Cochin College - Cochin, Kerala
The course is well structured and framed. It gave me an in depth knowledge about business and its working environment. The videos are perfect. The errors in my transactions are well pointed out. The Chat guides are very much helping to proceed with my work..
Srikrishna Bhagawan N M - Dr. NSAM First Grade College - Bangalore
It is a nice training for me because everyone has got skills and gains knowledge, but its applicability in work matters more, many find it difficult. Same way earlier though i knew about accounting and entries, I was not aware of its documentation and procedure of the transaction. I understood clearly how actually work takes place and who all do what. Especially chat helped me to complete the course easily..
Minu santhosh - De Paul Institute of Technology - Angamaly
BAP Executive course helped me understand how the accounting process are performed in a real corporate world. It improved my skills in computerized accounting..
Pradeep kaur - De Paul Institute of Technology - Angamaly
It proved useful for me. I came to know practical aspects of business world with theoretical knowledge. It improved my accounting skills.
Pran Raj - Sree Narayan College - Nattika
I have found the BAP executive course to be extremely rewarding in terms of skill development and training. It has helped me in increasing the speed of processing accounting documents..
Gopika Rajan - St. Aloysius College - Edathua
I think the course teach us more than what we expected. It is a great experience for me. I am very happy about this course. Thank you.
Sebastian M.V - St. Aloysius College - Edathua
The course gives us more info on practical accounting..
Abraham Zachariah. K - K - St.Mary`s College - Manarcadu
`Business Accounting Process`- Executive provided by ArthaVidhya is the best and effective training for accounting students, as a B.com student I didn`t have any practical knowledge to work in a business firm. By doing BAP-Executive, I am now confident to work as an employee in a firm..
Meghachand.K - Vimala College - Thrissur
It really helps to put the theory that we studied into practice..
Sara Varghese - Vimala College - Thrissur
Better exposure to the corporate world and Application of theory knowledge..
Helen Roy - Vimala College - Thrissur
The course is much helpful for me. It gives us a lot of practical experience to me. Thank you for giving such an experience..
Nimmy Babu - Vimala College - Thrissur
I think this course is very useful for us because it gives us practical experience..
Shrinivas - V.P.M College - Mumbai
It's a great experience to learn with ArthaVidhya. It was very much helpful to get knowledge and experience. What is in reality is understood and with this we can make our career more strong. Thankful to ArthaVidhya..
Trilok Chandra - V.P.M College - Mumbai
The facility provides by ArthaVidhya is excellent as it is helping me in developing my career ahead and also receiving practical knowledge of how work at workplace..
Aravind Unnikrishna - Chinmaya Vidyapeet - Ernakulam
It was easy for me when I started the course. I felt like working in a company and working there as an accountant. I think it will help me in my future because, now I feel like working in a company. I liked it..
Navaneeth.P.K - Payyanur College - Payyanur
The course is very useful to me. It helps me to understand how each transaction happens in a business. It will definitely help us in the future. It is a job oriented course..
Gokul Krishnan P.V - Payyanur College - Payyanur
The course is worthful and it gives a wider scope for the students to enter into the corporate world. It will definitely help us in future..
Arathi Raghuthaman - Payyanur College - Payyanur
ArthaVidhya course is very useful for me as I was able to easily understand how each process is used in corporate scenario..
Shalu.T - Payyanur College - Payyanur
The course is easy to understand and useful for us when we work in corporate environment.
Epiphane Adjadji, Benin - Payyanur College - Payyanur
The course is so well organized. I have not found anything like this since I started taking online classes. thank you so much for granting me this great opportunity..
T.S.Shashidhar Rao - Payyanur College - Payyanur
The course is so well organized. I have not found anything like this since I started taking online classes. thank you so much for granting me this great opportunity..
M.Nelson Sharma - Payyanur College - Payyanur
It helped me regain my confidence. I was scared to go for interviews, even if I am finance graduate. They are very supporting..
Secretary - Sri Ramakrishna Mission Vidyalaya College of Arts and Science - Coimbatore
The program termed as "ArthaVidhya" is run for commerce graduates(Final year B.Com) at the college premises. This program was found to be very useful to the students of Sri Ramakrishna Mission Vidyalaya College of Arts and Science, Coimbatore. Thirty of our students underwent the program in our institution..
Harini J - M.O.P Vaishnav College for Women
Being a student who's always hungry to learn new subjects, this course managed to please my appetite.
The seminars offered by the team weren't the usual type, the entire team took the seminar classes to a whole new dimension. Tons of new concepts were learnt, discussions were interactive.
Forming a new virtual company was exciting. Various processes introduced every day made accounting (more) interesting and enjoyable. Team work bound the already strong friendship. Points been awarded for every right transaction was a good idea. Thanks for giving me a wonderful taste of accounting!.
Dimple N.Soni - Pratap College - Amalner, Maharashtra
I am very glad to inform you that, it is absolutely delightful and beneficial to enter into the world of online communication with ArthaVidhya. So Far, I had just theoretical knowledge of banking, taxation and corporate world. But ArthaVidhya is the only course which helps me improve my knowledge of corporate and banking sector. No doubt, that this will also prove very beneficial in securing a better job in the arena of banking and corporate world as well. I candidly assure you that, I will leave no stone unturned in completing this course successfully.
I have no words to express my gratitude towards ArthaVidhya. I am, therefore very thankful to ArthaVidhya for this job oriented course and my best compliments to the entire team for its future course of action..